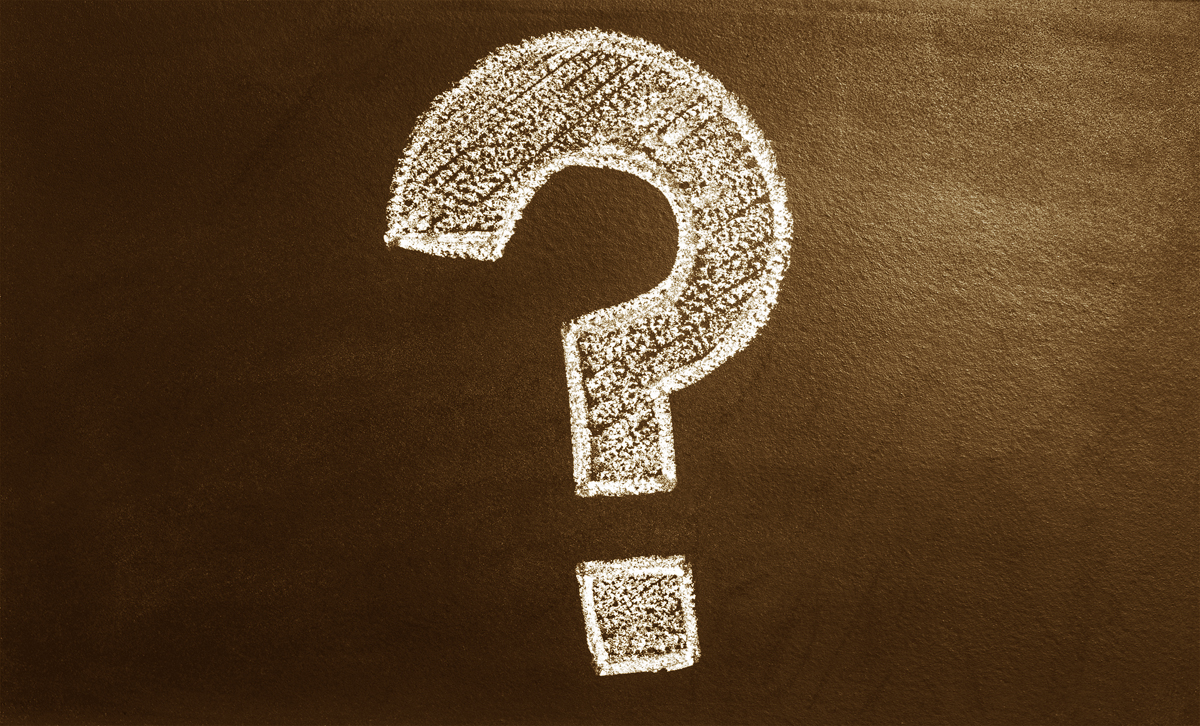 6 Reasons Not To Hire a Coach
I recently signed up for a hefty program that required more cash than I've ever put down for a coaching or professional growth experience.  I knew the program was right for me, and I knew it would give me exactly what I needed, and yet… 
When it came time to commit, I felt like I might throw up.
At that moment, fears- ones I'd already identified as fears– suddenly registered as facts.  I was overcome with stories of how I might be making the wrong decision.  It was fascinating to me, because I'm trained to see through people's stories (and I've gotten really good at it!), and yet here I was, watching my brain freak out.
It was remarkably convincing!
Here's what I noticed:  I had a choice.  I could choose the story where I was making a mistake, I was wasting my money, I hadn't vetted my coach enough, I was a fool.  And if I went into that coaching program with that attitude (because I had just paid for it), then that's the story I'd play out.
And there was another story I could choose, one I wanted much more:  I was entering a program that would force me to show up powerfully, make changes in my business and life that I wasn't sure I was capable of at that point, but I could count on myself to rise to the occasion.
As soon as I realized it was all a matter of choice, I chose the latter.  And I felt a deep sense of peace, knowing that simply because I had decided to, I would finally summon the courage to create what I'd wanted.
I want you to remember this.  You decide what your experience is.  No one can make things work out for you, you have to decide that things will work out for you.  And then they will, because you're committed to making it happen.
That said, there are legitimate reasons not to hire a coach, and I want you to be ready for the change that coaching offers.  So here are six of them:
1. It takes the right coach.
You shouldn't coach with just anyone. 
The coach you're meant to work with at this time should resonate with you.  You should have an intuitive, visceral sense that this person can help you. 
It doesn't even matter why you think that.  You won't know your coach very well when you sign on with them, so all you'll have to go on is intuition and gut sense, along with their credentials.
Does this person give you the sense that:
> They won't judge you?
> They have the ability to truly see you?
> They are strong enough to challenge you?
> They're a competent coach?
If your answer to any of these questions is no, your next action should be talk to more coaches and get a better sense for who is out there and what a good fit for you would be.
2. It's not the right time.
Sometimes it really isn't the right time for coaching, because you know you can't or won't commit to the process, due to overcommitment or crisis.
And then again, overcommitment and crisis are two very good issues to resolve through coaching.
Coaching will bring change into your life, and knowing that can feel unsettling.  It's easy to read that unsettled feeling as: "It's not the right time".  But I can tell you that if you're entering coaching with no resistance, because you're completely okay with whatever happens, you have all the money in the world for it, and all the time… you may not be coachable, because there isn't anything you're hungry for.
Coachable people want things.  Whether they're aware of it or not, they're ready for things to get messy and willing to confront and be confronted.  At heart, they hunger for something more.  They might cringe at the thought of doing something really hard, but thank their coach again and again afterwords for having challenged them to do it.
The mixed feelings you have about your readiness for coaching could simply be a sign that you're coachable, that in fact some level of your consciousness has already committed and change is happening already.
> Do you feel nervous but excited about the process?
> Do you notice fear creep in soon after you allowed yourself to surrender (even just a little) to the prospect of change?
> Do you find yourself naming all the reasons why it's not the right time, but secretly wish someone- anyone- would push you a little?
These are good questions to ask yourself if you're wondering if coaching is for you, or if now's the time for you to jump in.  Look for uncomfortable yeses to any of these questions or the sudden urge to hide!
That should tell you your answer.
3. It's so expensive.
Compared to coffee, Netflix, clothing, a dinner out or any other instant gratification, coaching is pricey.  No doubt.  It functions less like a service, and more like a very honest mirror and a fast track to change.
And the beauty of this investment is that it brings you in connection with what you truly want, what thrills you and what drives you crazy, what you can't leave this earth without doing, and what you know you need to let go of. 
It gets you in touch with your thinking, and trains you to let it serve you.  It gets you in touch with your heart, and teaches you to trust yourself. 
It takes what you're really longing for and makes it real.  It changes your life.
And that's partly because sh*$ hits the fan when we put money on the line.  It makes the loss of not changing completely real, visible and tangible.  What if you lose?  What if you put all that money down, and choose not to change?
If there's no money on the line, then no biggie.  Tomorrow's another day.
But if money is on the line…that's cold accountability.  You're called to commit on a whole new level to make this happen.  You're called to decide that now is the time.  You have to choose the story you want and commit to it, or that loss will stare you in the face.
So yes.  Coaching is expensive. 
4. You don't deserve it.
I can almost hear what just went on inside your head:  "Ouch!  I can't believe she just said that!"
But this raises a serious question: Do you deserve coaching?
When people want to coach for free, they balk at the price, or they don't value my services, I always wonder how much that has to do with how comfortable they are valuing themselves.
They seem to see the money they'd spend moving away from them, and toward me, but can't seem to sit with the idea that the ultimate value is spent on them, for them, and all returns on their investment are theirs and theirs alone to enjoy.
If you struggle with this question, or if it triggers you, take heart.  Those who would benefit most from a paradigm shift into empowerment and abundance are often the most skeptical of it's possibility.  Change that big is disorienting.
If you struggle with the idea of spending money on your own growth, but still know in your heart you want to get there, sit with it.  Take time to imagine all the possibilities.
> What does your life look like five years down the road with all the changes you want?
> What does your life look like five years down the road without making an investment to realize what you want?
> How might you be better equipped to serve others- and make a difference to those around you- if you had a champion for your growth?
When you sense the possibilities that coaching will offer you- and you are willing to be accountable to yourself and for yourself– that's the time to sign up for coaching.
5. It will challenge you.
What makes coaching like magic is that it moves you beyond those tough places that normally snag you.  But this means you have to confront them!
When we're truly challenged, there will be resistance.  We'll cringe.  We'll want to hide.  We'll feel our body tense up, or our face turn red.  There will be that moment when you wish you could just run away. 
And yet staying is what will transform you.  Staying there, and facing that moment that terrifies you, guided by a competent coach who knows you are strong enough to handle it, is what moves you beyond where you are now.
Sometimes it really is only a moment of discomfort we endure, to get the benefit of true transformation.  But one thing you can count on is that you'll be challenged during your coaching. 
This is a great reason to say no to coaching, because there's nothing that says you need to be challenged all the time.  There's nothing that says you need to be challenged now.
Those who don't care to be challenged aren't struggling to get or experience something they want.  It's the people with dreams who want to realize them who say yes to being challenged.
> Are you blocked by fear, or stuck in a pattern?
> Is it hard- even scary- to imagine getting everything you want?
> Do you numb yourself by telling yourself you're satisfied with what you have, when you aren't?
There are so many places we resist, and each of us have different vulnerabilities.  Coaching will help us make friends with those places and move on.
If there's something you want more than the comfort and security of keeping things the same, then you're ready for coaching.
6. There's no guarantee.
Coaching is so different than consulting or most other services, because when you sign a coaching agreement, three are no guaranteed results.  In fact, it's unethical for us as coaches to hinge our payment upon results.
While this can be so confusing when you're about to write a big check to a coach, it's also what protects you as client in the coaching relationship.  It actually insures the possibility of your empowerment.
That's because as coach I don't come up with answers for you, I don't complete tasks for you, I don't choose advice for you, and don't I grow for you.  I help you get better at doing these things for yourself, so you can create your own results, for the rest of your life.
I help you see who you are and what you want, and let you know how change works, so you can remove the barriers keeping you from moving forward.  I also teach you tools like how to manage your self-talk, stay grounded during stress, prepare for an important event, or develop the mindset of a leader.
But what you create with all that is completely yours.  You are the artist in front of this canvas.  I'm merely the art teacher, holding space for your genius to emerge. 
When we sign on the dotted line, you agree to take as much advantage of the process as you can for higher good of yourself, and I agree to showing up as fully as I can as coach, for the higher good of you, too.
The question is: will you show up for yourself?
There is no guarantee in coaching. 
Only commitment.
Do you have questions about coaching that I've left unanswered?  Email me at julie@julieboyercoaching.com to set up a time to talk!